Due to Covid - Shipping 5 - 15 Days
End of Summer Sale! - Flat 50% OFF
FarBlink Night Vision Pro 400 Binoculars

#1 Day/Night Binoculars - This Award winning professional binoculars just stands out with 100% clear view in pitch black darkness & clear high magnification day view.


High magnification & built-in features - It allows you to see up to 1300 feet away, and has exciting features like image capture & video recording.

Suitable for a variety of occasions - The digital night vision is ideal for reconnaissance, security, surveillance, camping, exploring caves, night time navigation, night fishing and boating, wildlife watching, search and rescue.

Durable and comfortable -The Night Vision optics & scanners have been developed to withstand military activities.

All features in one - Experience the adventure and bring home the video to show your friends!
"..I blacked out the house at night and turned this bad boy on and I could see everything"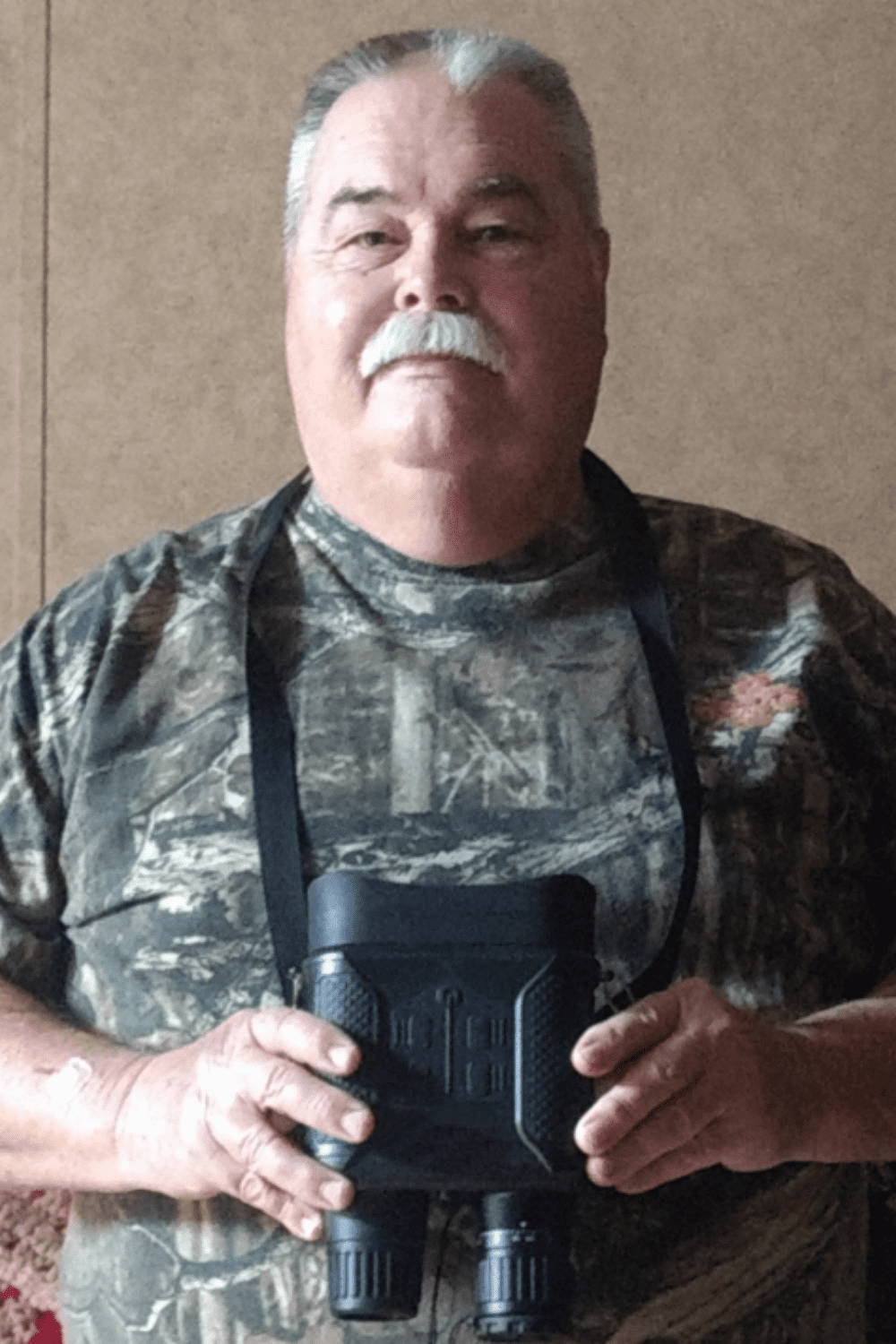 " Love these, Using this for predator detection and elimination. Took down a huge hog we've been trying to get for almost 2 years, They preformed perfectly. Great purchase, The menu takes a bit of getting used to, so keep the manual handy while learning its operation. I was surprised to see how well the IR system worked, and the adjustable parallax is a plus. This is the best experience I had with binoculars & it is totally worth it. "
- George Miller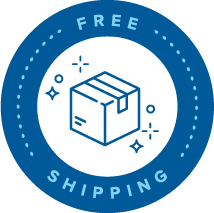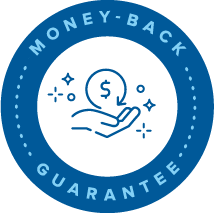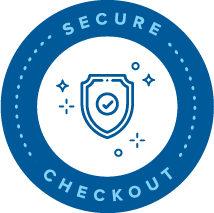 Outstanding Optical Clarity- High performance digital night vision binoculars, enable you to observe the target in complete darkness and the range up to 1300ft/ 400m. The higher the infrared light gear is adjusted, the farther and more clear the image gets.

Easy to Use Buttons- The last thing you need are complex controls when you need it most! We have customers both young and old using binoculars who love the ease of use!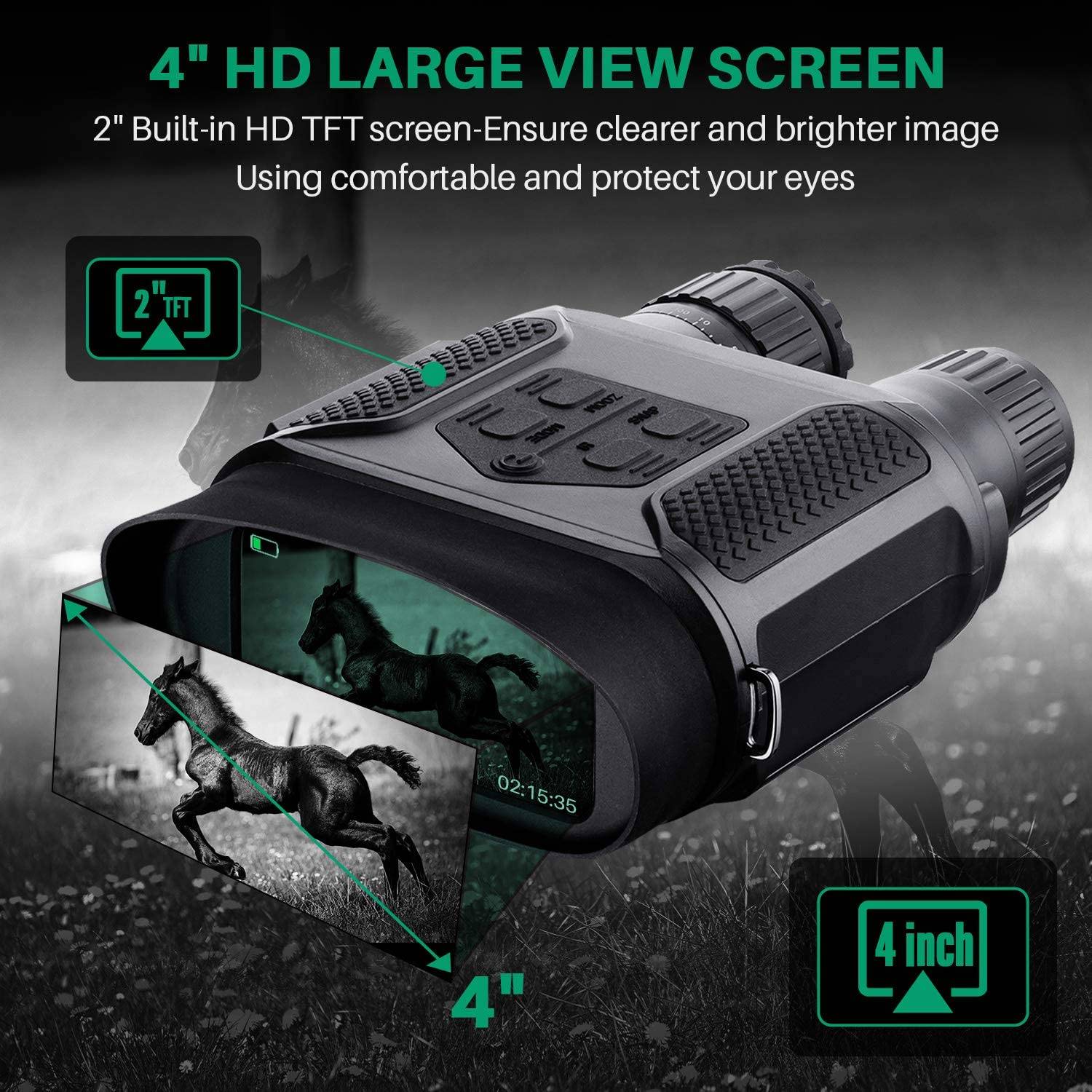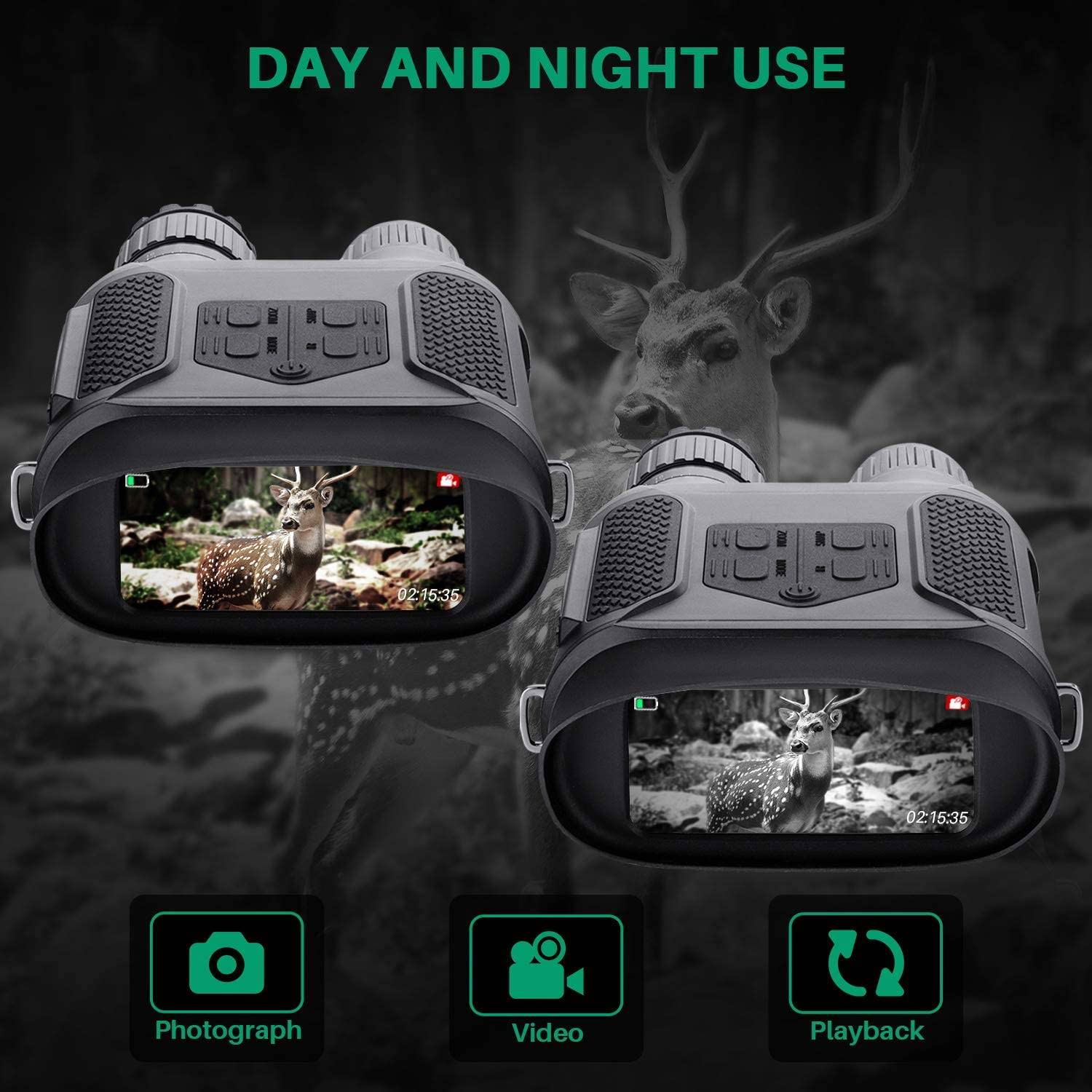 The Most Comfortable Binoculars On the Market- With 2'' TFT view screen which converts to 4" large viewing screen by the convex lens, it's closer to watching TV than your traditional binoculars!

Optimized for Long Battery Life- While other models drain batteries in a short time, this model was designed with your adventure in mind. Hours of battery life on a single charge, all while taking photos and video to show your friends!

Ergonomic non-slip design- The right size for gloved hands, with bulky features to ensure your inputs are received.

IPX4 Water Resistant- Accidents happen, but you won't have to worry about a little water ruining your trip!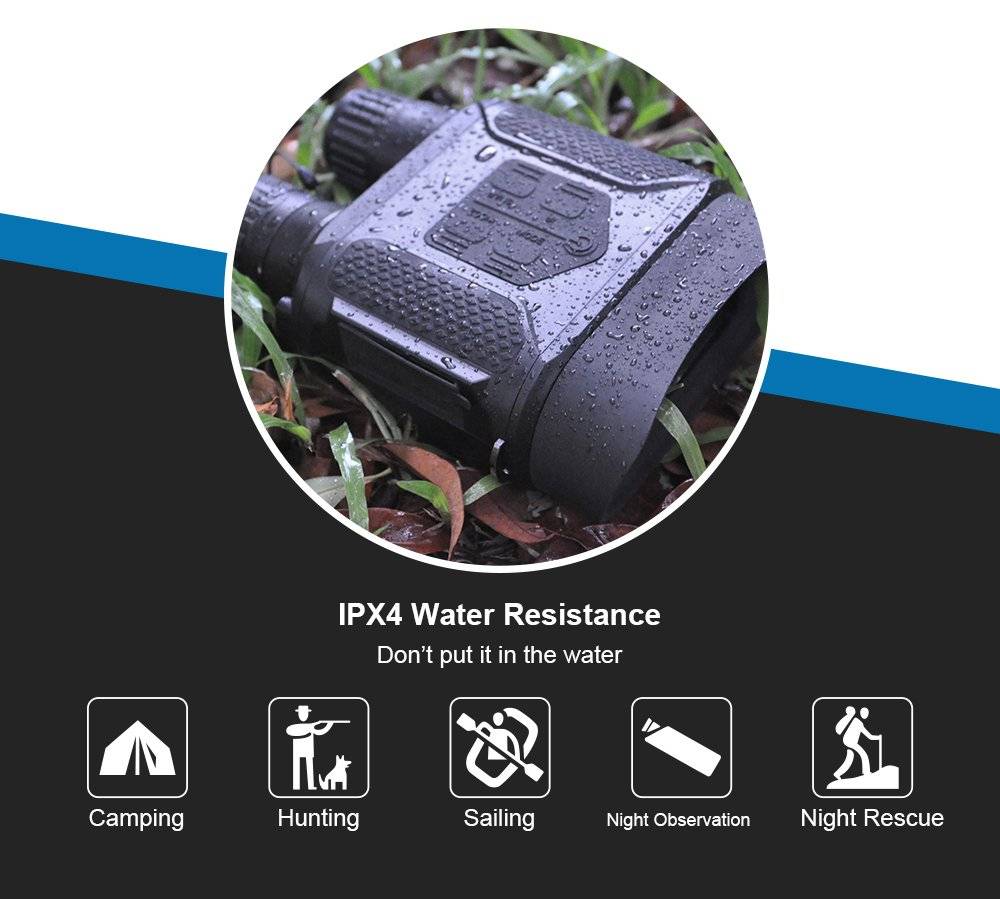 FREQUENTLY ASKED QUESTIONS
Do you still ship during the CV-19 regulations?
Yes! Our shipping services remain open despite the CV-19 outbreak and regulations.

Our night vision binoculars is NOT rechargeable. It uses 8 AA batteries which are not included due to shipping restrictions.We recommend the use of rechargeable batteries. The brand we recommend are Panasonic Eneloop Pro.

Could this help me spot coyotes at night?
Yes, our Night Vision Binoculars work perfectly and will definitely help you spot coyotes at night. Many customers use them for this exact same purpose!

Can you use this product for boating / fishing at night?
Will this record pictures or video?
Night Vision Binoculars can record pictures and videos. It will be stored on the 8 GB micro SD card included in the package. You can also view your photos on a television using the supplied A/V cable or download the images to your computer using the supplied USB cable.
You can see up to 1300 FEET using our Night Vision Binoculars.

Can I attach it to a tripod?
Yes, it has standard 1/4" threads so that you can connect it to a tripod.

Can these be used in daytime also?
Yes, they work during daylight as well, just make sure you have the IR front cap on. Many of our customers are using the for daylight hunting as well.

Limited Time Flat 50% Off
We have warehouses in USA, UK, Asia & Australia we are shipping from a variety of locations depending where you are based.

How long does it takes to process?

Please allow 2 - 5 Business days for processing due to current high demand.

How long will it take for my order to arrive?

It will take 5 - 15 days to arrive due to the pandemic strain on our shipping providers.
Easy Returns / 100% Money Back Guarantee
Easy to Use Button Layout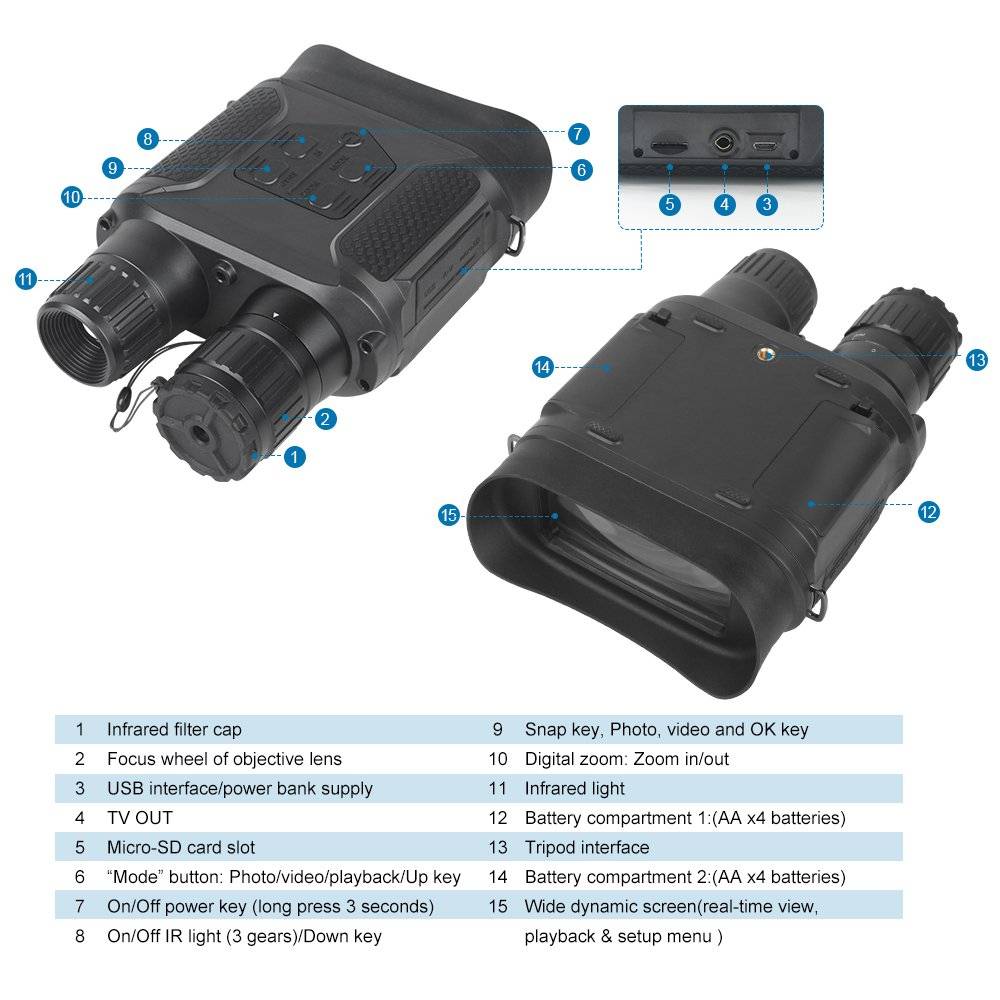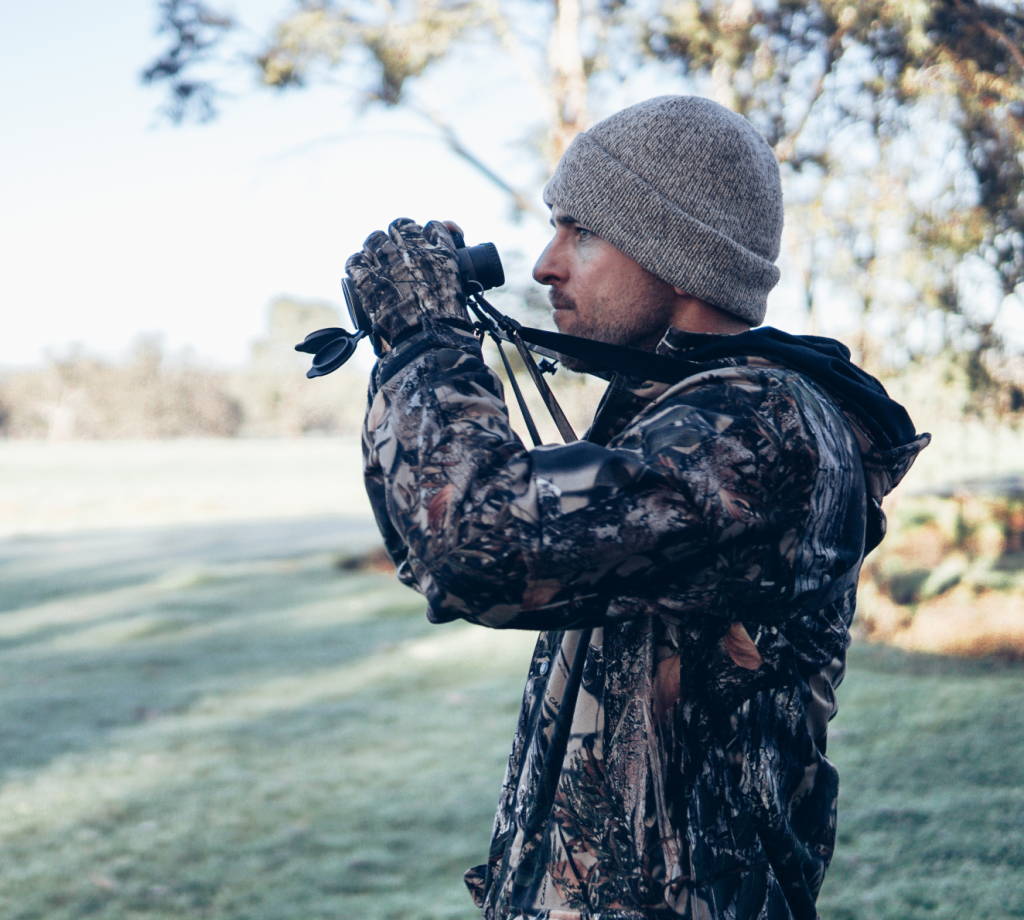 Our mission has always been rooted in one belief. Everyone deserves a chance to own equipment that works. I grew up using equipment from the big box stores. some worked, but others I found myself replacing more often then not. One day I took a shot at talking direct to the suppliers of those big brands we all dream about. The next day Far Blink was born.
- Anthony, CEO.
Get in touch with our support team!